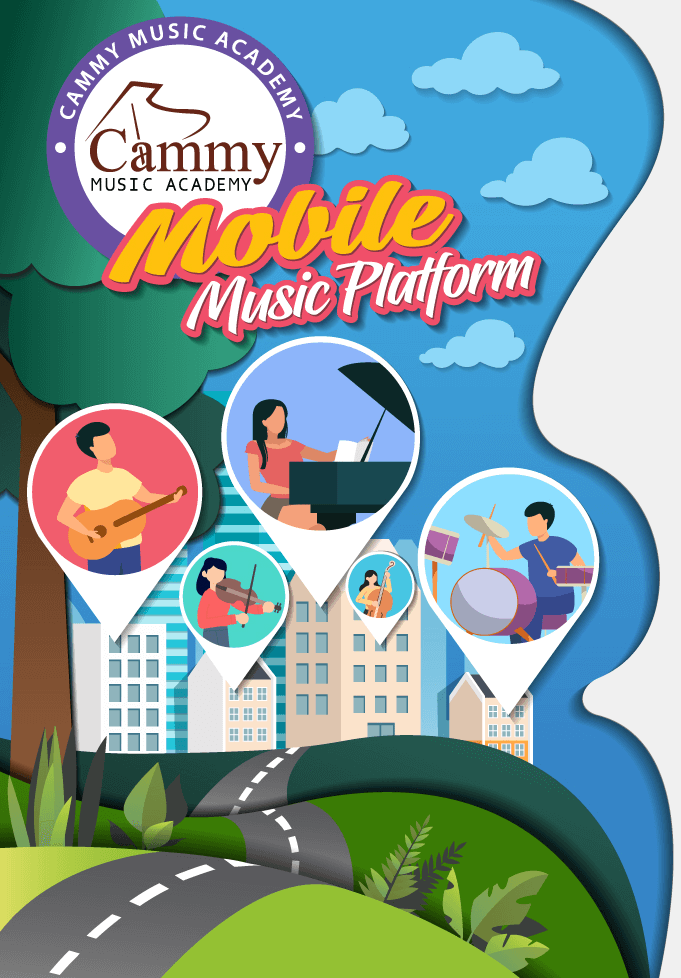 Bringing Music
Lessons To
Your Doorstep
CAMMY MUSIC ACADEMY (CMA)
CMA Is A Mobile Music Platform Which Provides Personal Music Lessons in The Comfort of Your Own Home. With One-on-One Attention, Teacher Can Provide Individual and Specific Assistance in Area Of Weakness and Not Hampered By Other Students In The Classroom Setting (Waiting For Others To Catch-up).
(CMA) Piano Teacher Will Drive To Your Home and Offers You A Peace-Of-Mind Music Lessons Within Klang Valley.
EMBRACE THE NEW NORMAL
Parents and Students Can Save The Hassle Of Traffic Jam, Parking, Waiting Time and Unnecessary Expenses.
ENJOY UP TO 25% DISCOUNT ON OUR PACKAGES:
I Will Give You
The Secret Of Learning Piano!
Fill Up The Form To Get Started
HERE'S A LITTLE BACKGROUND ON
How Cammy Music
Academy Started
"Learning to play the piano is a life-changing experience. And as a parent, the process is exciting to watch. Being a crucial part of this accomplishment is incredibly rewarding!
Let me tell you a personal story about how Cammy the principal started Cammy Music Academy.
She learned piano at the age of 11 years old from her Kindergarten teacher. Her parents were very supportive when she told them about her interest in piano after three months of learning they decided to buy her the first piano using their life savings. Even though are compulsory to play the classical repertoire during her early days, her piano teacher does reward her with some leisure pieces for her not to feel bored & loss of interest. Because of her teachers' excellent teaching techniques & patience, her interest in piano grew furthermore.
This present-day, she continues to create a fun, lively & enjoyable environment for the students. She believes the piano
is a life long journey and is not just merely to focus on the exam pieces but a holistic form of music interaction & enjoyment with your loved ones."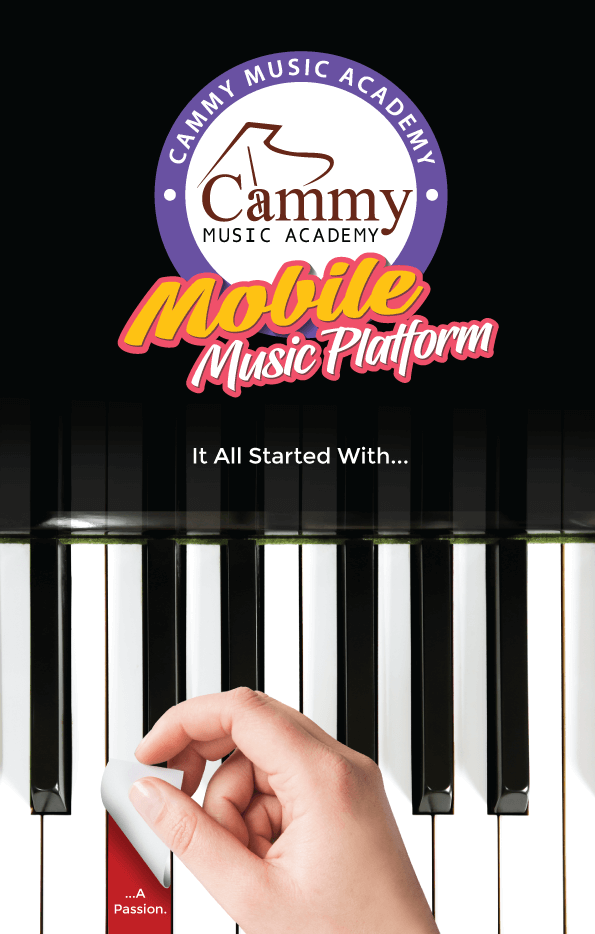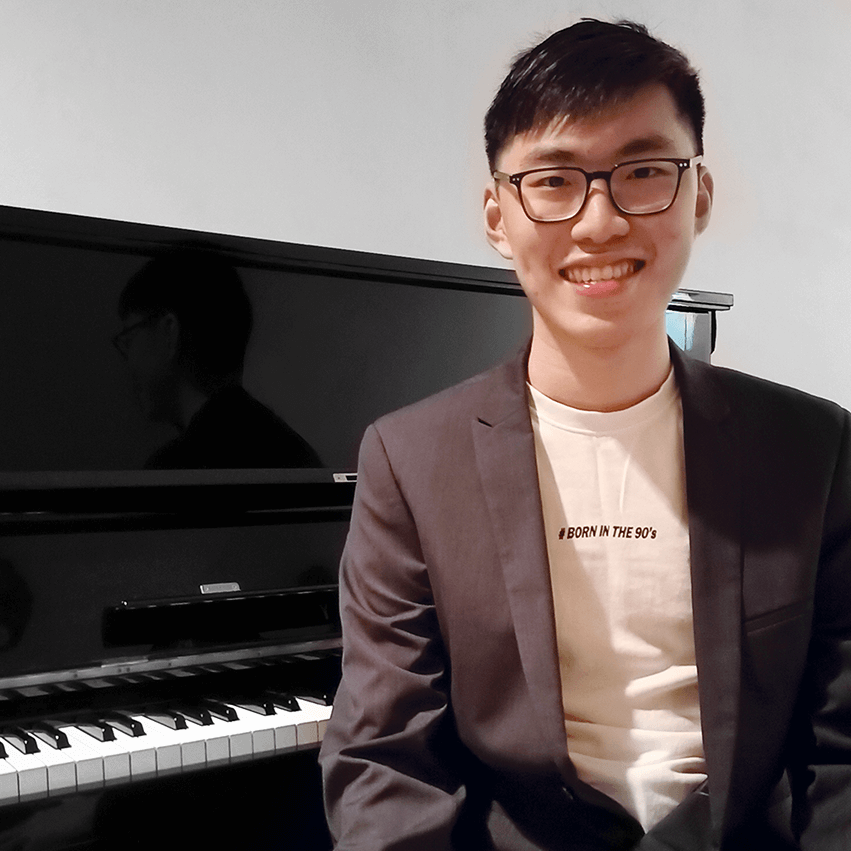 Piano Teacher
Since young, my love for sharing knowledge is what fuels my passion for teaching. To me, the satisfaction one gets when your student truly understands what has been taught is indescribable.
If there's only one word to describe me, I would say I am a very patient person when it comes to teaching. I am capable of teaching students from any age (beginner level (leisure play) up to Grade 5). Moreover, I also take every lesson very seriously by planning out an interactive learning method depending on the student's capabilities and likings hence I do not use only one stagnant teaching method for all my students.
Qualification & Achievements
– Grade 8 Practical (London College of Music)
– Grade 8 Theory (Associated Board of the Royal Schools of Music)
– Music In Grey house concert held by HLMS for Joyhaven Home for the Elderly (17 December 2014)
– We are the World concert held by HLMS (20th December 2015)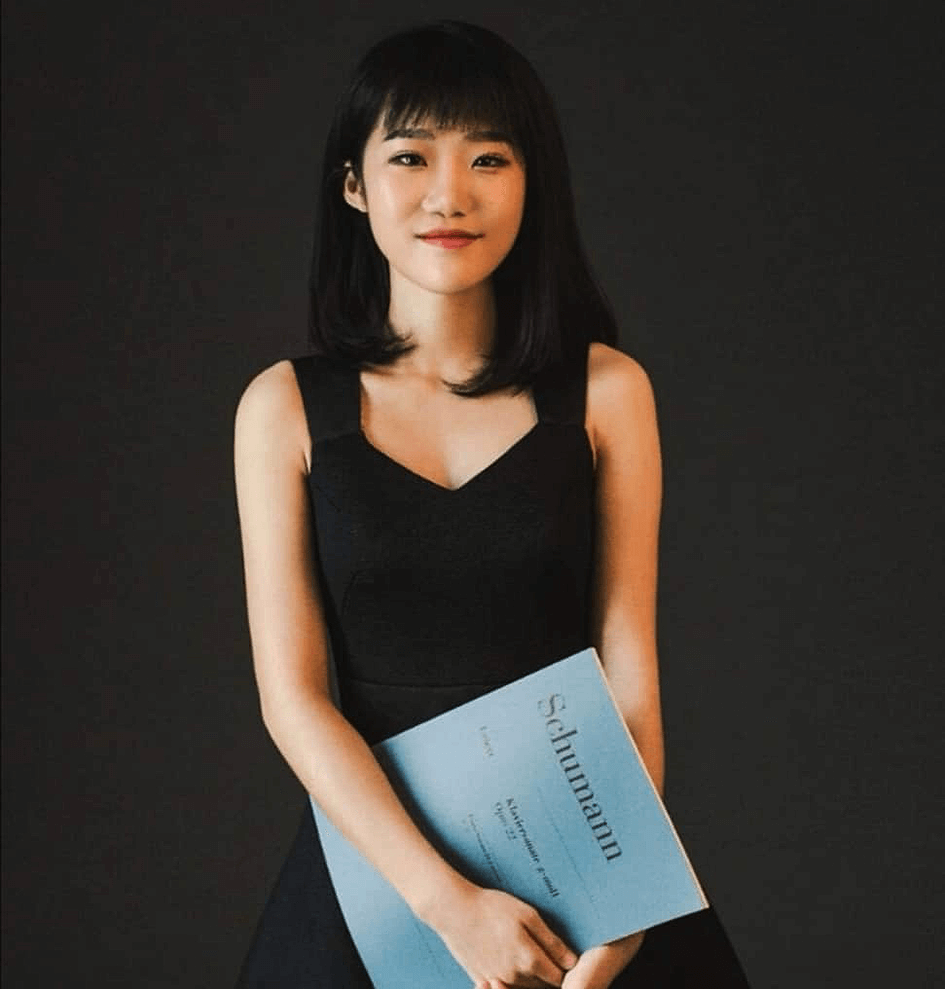 Piano Teacher
Qualification & Achievements
– Postgraduate in Music Performance (Piano)
– Outstanding Stage Performance Award in 10th, 11th, 12th China-ASEANArts Education Exhibition
– Silver Prize in Regional Kawai Piano Competition
– 'Outstanding Graduate' Award at year 2016 (Undergraduate) & year 2019 (Postgraduate) by Guangxi Arts University
– Five years teaching experience in piano performances, competitions and exams
– Actively involved in solo performances, chamber music, piano accompaniments as well as recording sessions
– Teaching approach: Focuses on creating a comfortable learning environment
for students that encourages them to think independently and develop a solid music foundation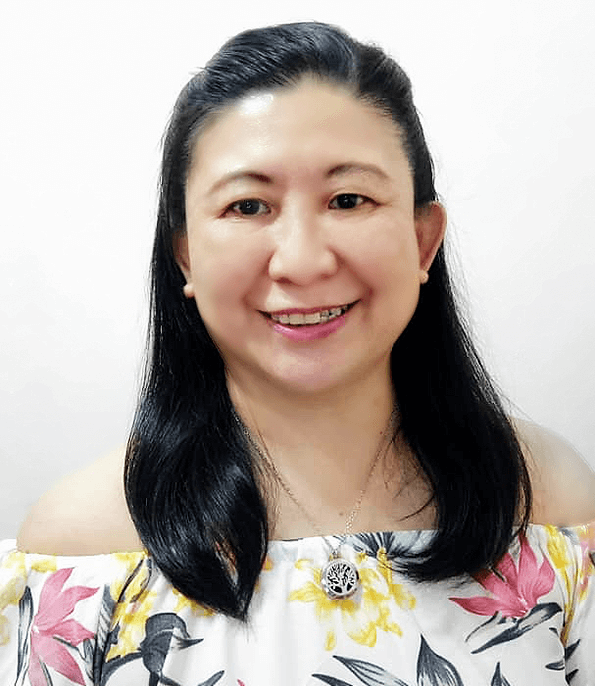 Piano Teacher
Qualification & Achievements
– Performance Certificate Trinity College London
– Full time teaching for more than 24 years
– Actively playing in church for the past 30 years
– Dedicated, passionate, firm and fun-loving
– Very good with young children
– Achieved high scorers for higher grade examinations
– Student Achievement
(Exhibition Award for Grade 7 from Trinity College London)
Prepared students for piano exams and concerts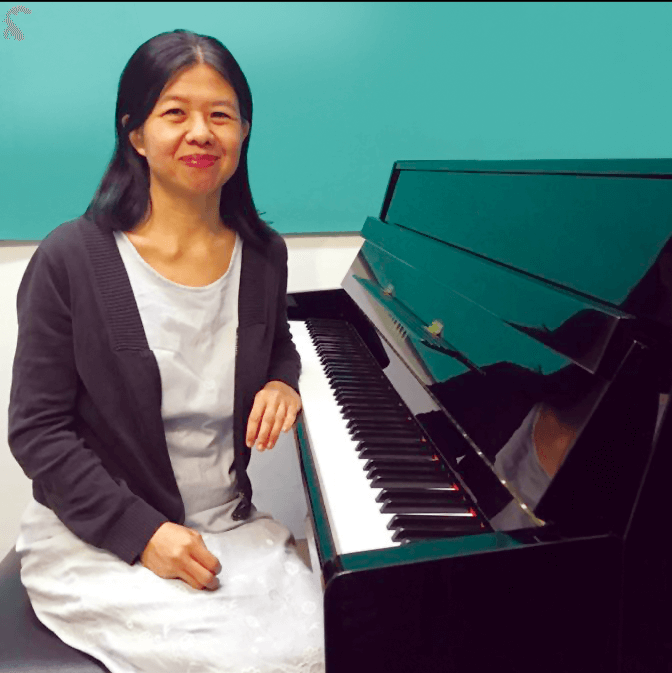 Piano & Violin Teacher
I am a dedicated music teacher with 23 years of teaching experience. I am always giving my best effort in music teaching, make sure my students enjoyed and get the most benefit during the lesson. Watching all my students progress day by day is the real joy in my heart. I enjoyed teaching students of all ages from 6 years old to adult and understand their needs.
Qualification & Achievements
– Advanced certificate ABRSM
– Grade 8 violin ABRSM
– Grade 8 in theory ABRSM
– Diploma Of music from Malaysian Institute of Art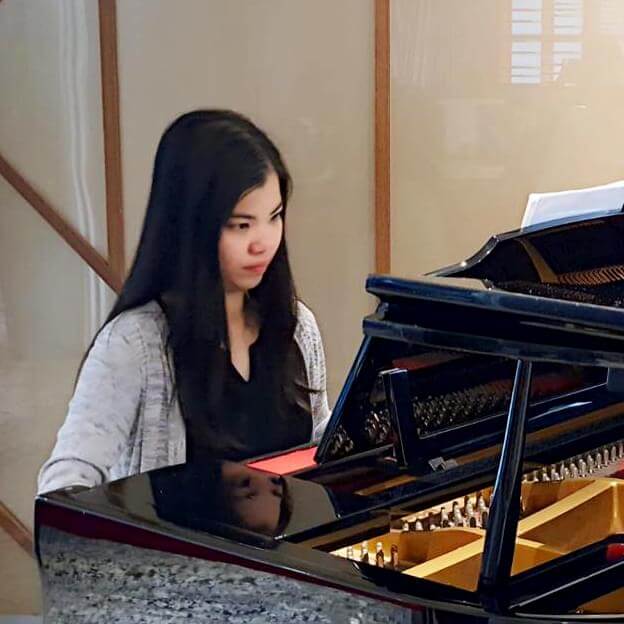 Piano Teacher
I Jadryn Yong is graduated with a B. Mus. (Hons) degree at UCSI University's Institute of Music, majoring in classical piano and minor in classical cello and classical voice. She studied under tutelage of Jaz Tan Siaw Pei in piano performance. She began her piano studies at the age of eleven, and has always been actively involved music activities. She also participated in several music festivals, event gigs and workshop including Myanmar Music Festival, Hong Kong International Music Festival, Malaysian Philharmonic Orchestra production and many others. She won few virtual piano solo international competitions recently like China Global I-Piano Competition and so on.
Other than performing around, Jadryn also has many years of teaching experience in several music academies around Klang Valley. She also conducted individual and group classes from various age.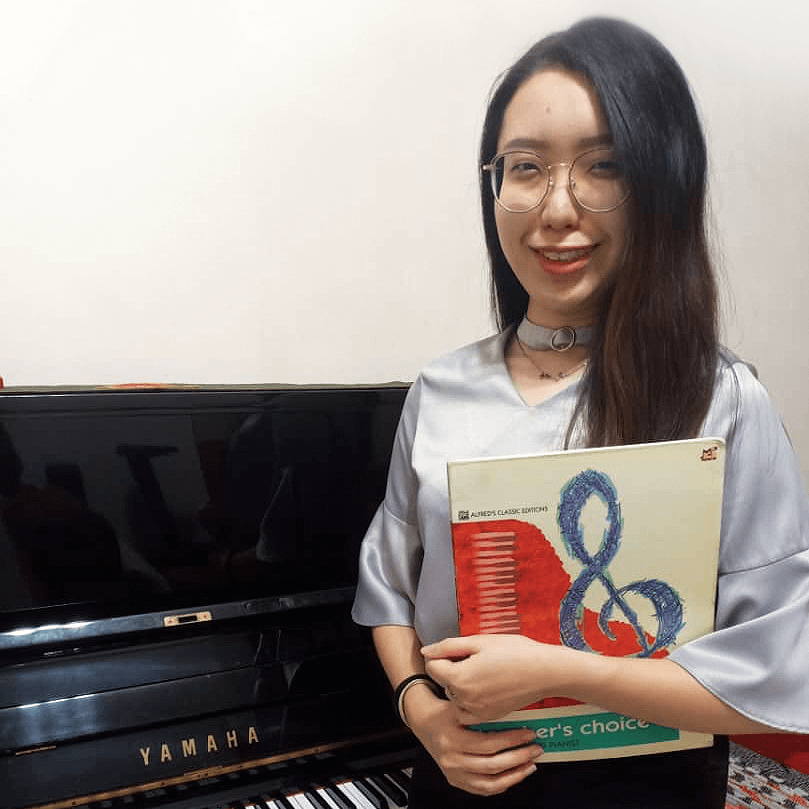 Piano Teacher
"Music can change the world." – Ludwig Van Beethoven
I was not the brightest child when I was young however passion and hard work which I have put in my music studies changes me and lead me to where I am now.
I have started my piano studies when I was four years old and since then,
I have truly learnt what is the meaning of perseverance, discipline and hard work.
Music changes the world like it changes me. I have been to competition and stage performances as a pianist and through all these experiences, I get to learn how
to be more confident and better in multi-tasking of my competition, performances as well as focusing in my school studies simultaneously. I have experience
in teaching children as I was a kindergarten teacher previously and I do have passion in teaching them. I believe there is a unique way to communicate with them and I truly enjoy teaching them.
When I am not a music teacher, I am an amateur baker as well as a fighter in Court.
Qualification & Achievements
– Grade 8 Practical (London College of Music)
– Grade 8 Theory (Associated Board of the Royal Schools of Music)
– 2012 Schubert Piano Competition (2012)
– Music In Grey house concert held by HLMS for
– Joyhaven Home for the Elderly (17 December 2014)
– We are the World concert held by HLMS (20th December 2015)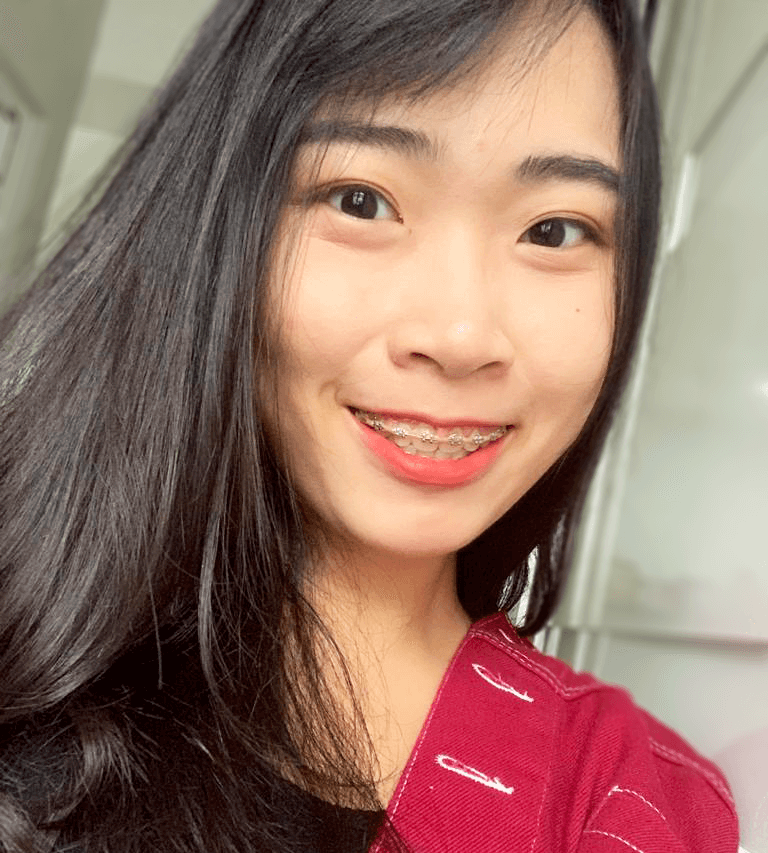 Piano Teacher
My music learning journey started when I was three.
To me, music learning is not about being the best performer, but to be one who is preservative and appreciate music.  I'm currently an undergraduate student of Shanghai Conservatory of Music, majoring in music therapy.  I studied classical piano performance under the tutelage of Prof. Li Danyang and voice performance under the tutelage of Prof. Huang Ying.  I have 5 years of experience teaching students of different age and needs. With my major background. I am able to arrange corresponding teaching plans for individuals, based on their needs and ability.
Qualification & Achievements
– ABRSM Grade 8 – Piano & Theory • Yamaha Grade 5 (Teacher's Grade)
– Piano, Electone & Fundamental
– 2019 Shanghai Conservatory of Music Foreign Student Scholarship
Piano Teacher
Music is a language of emotion in that it can represent different feelings and barge into the soul with no boundaries or limitations I takes every lesson seriously by planning out an interactive learning method, based on their needs and ability. Therefore, I do not use only one stagnant teaching method for all my students.
I have been teaching students for exam or leisure of different age and needs for the past 3 years' students age ranging from 5 onwards. I have obtain my Grade 8
in Piano from The Associate Board of the Royal School Music few years back and been actively in performing.
In addition, I teach classical piano, pop piano, jazz piano, music theory, chord reading, and more. Throughout the years I have learnt how to be more confident and productive in multi – tasking my performances while still focusing on my schoolwork. I also have prior experience teaching children as a kindergarten teacher. I believe there is a unique way in communicating with them, the real joy in my heart comes from seeing all of my student's progress day by day. When I'm not a music teacher, I'm an amateur baker and cellist.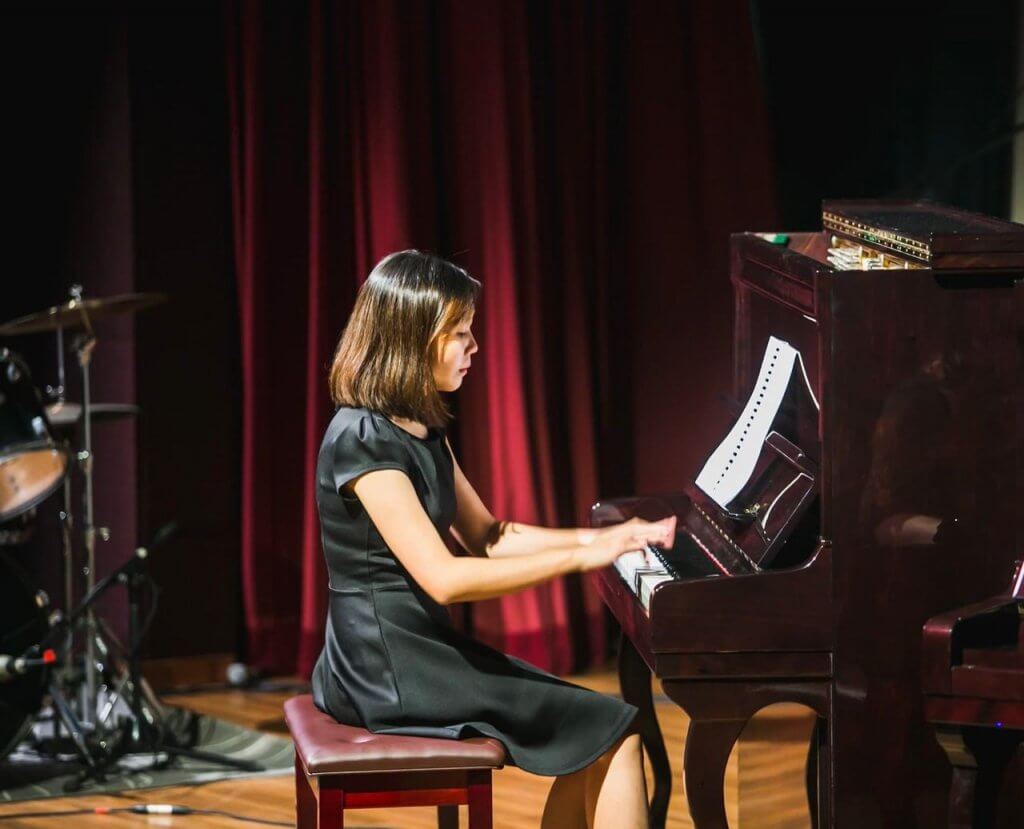 Piano Teacher
I am a piano teacher since 2019 and an early childhood music teacher at kindergartens. I was also involved in teaching special needs children using Music and Movement methods. I truly enjoyed conducting music classes for children with ages 4yo and above.
Qualifications and Achievements
– Grade 8 Music Performance with Distinction from Trinity College London
– Performed in both the Junior and Gala Concerts during the 1st Asia Grand Piano Concert Malaysia in 2009
– Participated in the 3rd Asean International Chopin Piano Competition in 2008.
-participated in the 3rd Kawai Asia Piano Competition in Hong Kong in 2010.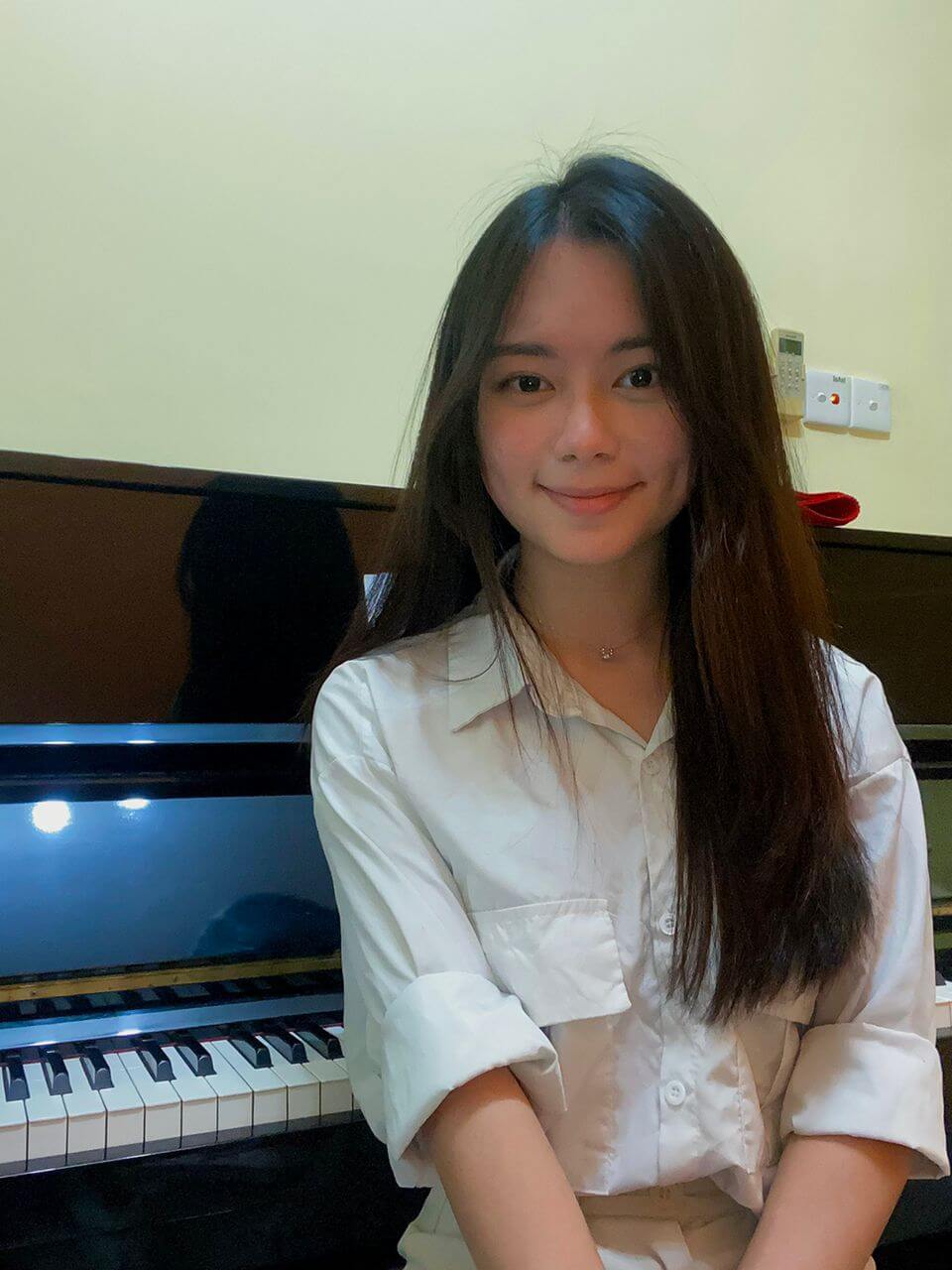 Piano Teacher
I started my piano journey when I was 6 years old. For me, piano was not something I would consider easy but I knew I have a passion for music. Through out the years of learning, I got to learn from a few different teachers and was exposed to a few learning and teaching methods in the process. Initially I dreaded going to class every week as I felt that piano was just another homework that I had to pass up every week and it was the worst one hour of my life. However, through time and through exposures to different learning methods, I started to realise that piano can also be a passion that can be built together by a teacher and a student. With passion, I believe anyone can excel with or without born talent. So for me, I focuses on developing interest for piano amongst young children. I also try to make every session light and fun so that children enjoys every session.
Qualifications and Achievements
– Grade 8 Practicals ( ABRSM )
– Had experience teaching preschoolers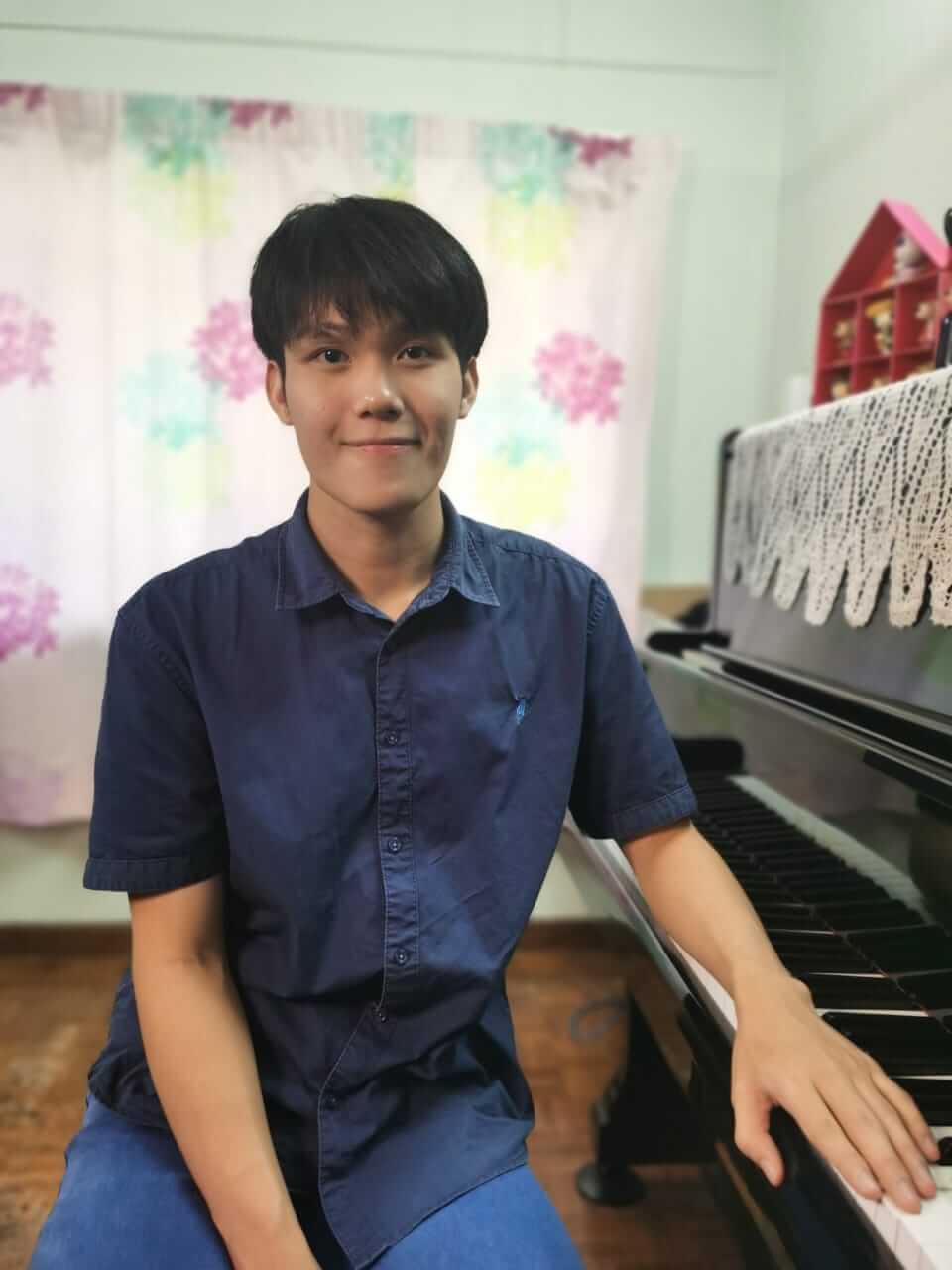 Piano Teacher
Learning piano requires concentration, discipline and patience. Hence, it helps the students improve their ability to focus and discipline in other areas of their life. In addition, learning piano also encourages creativity and improves their reading comprehension skills.
I have been passionate about piano since I started learning it back in 2015. My interest, self-determination and persistence enabled me to accomplish my Grade 8 practical exam in the Year 2019 and score several of my piano exams with distinctions and merits. But I believe it is not how fast you completed, but the journey of discovering the various musical genres.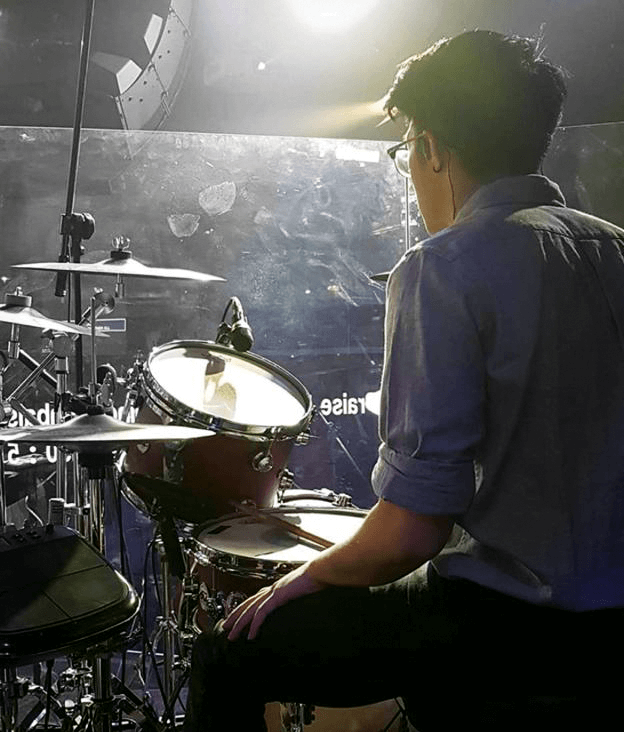 Drum Teacher
14 years on the drums
I move with the beats with the music fueling my passion. I'm cheerful, patient, good with kids and would love to share this passion of mine with others. I will teach you to adapt to the beat & improvise with your soul.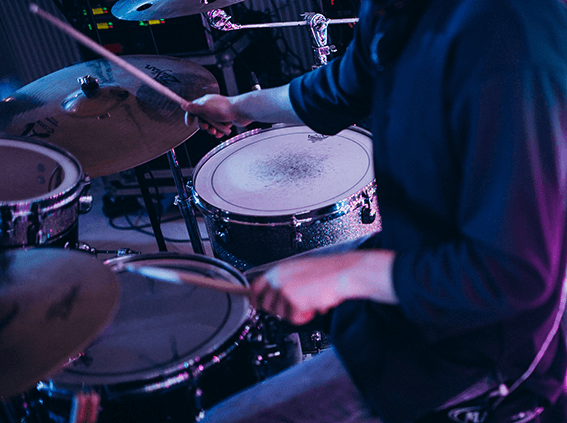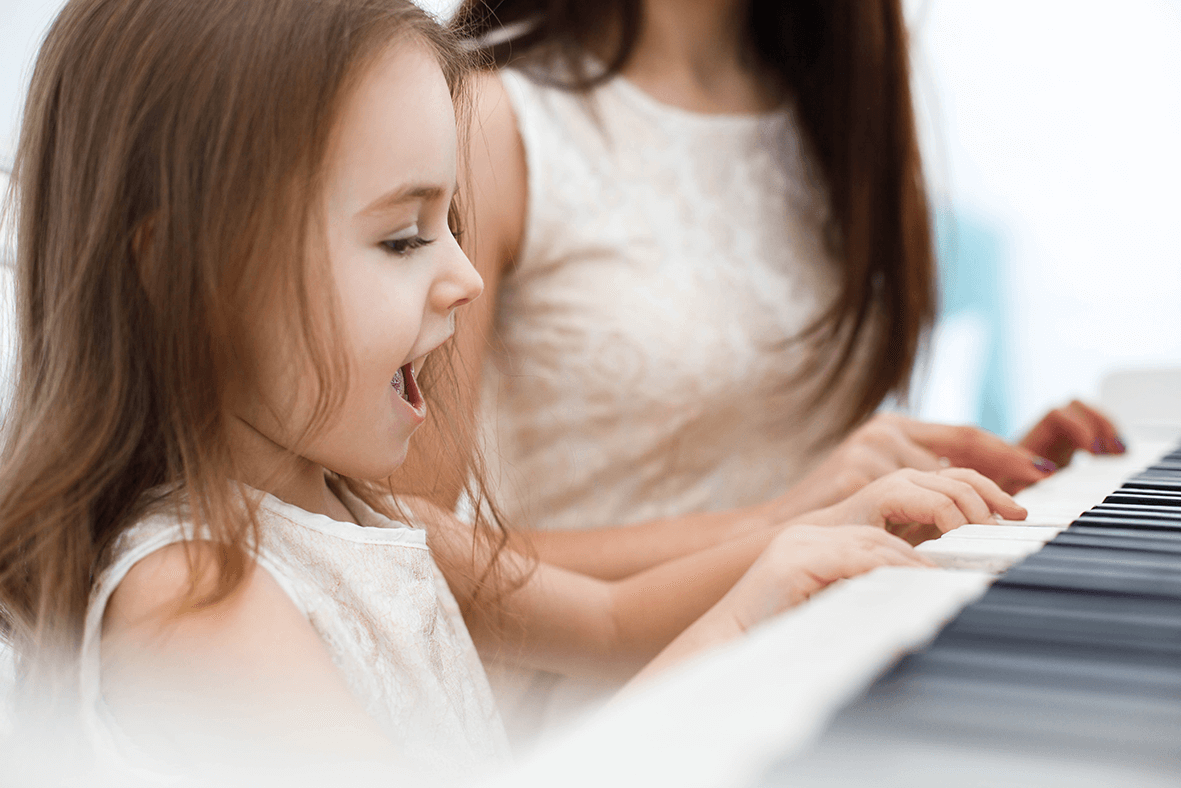 Discover The Secret & Explore Your Full Potential Of Learning Music!
"We Cultivate Your Children With Interest & Passion By Encouraging Them To Do Better."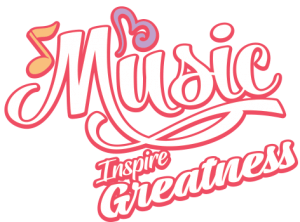 Everything Is About To Change
If You Are Interested In Learning Piano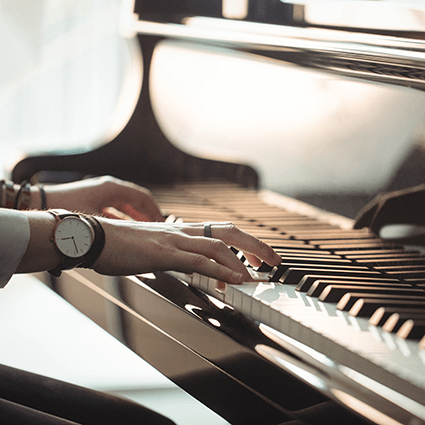 If You Like To Explore Your Kids Interest Into Learning A Musical Instrument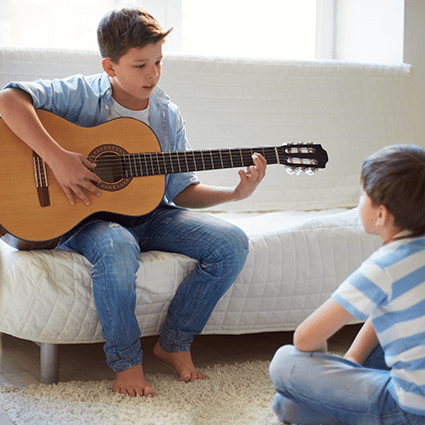 If You Want Tp Play In Leisure Or FulFillment Of Your Childhood Dream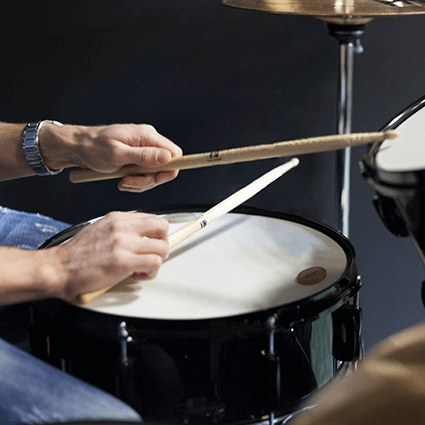 Please Take a Moment To Read This Because It Could Potentially Change The Course
Of Your Life. Just Like It Has Change Mine.
I've to Provided Guidance For My Students To Improve Their Disciplinary Qualities by Helping Them in Focusing and Multitasking Their School Workload for them to Excel In The School Examinations, Music & Sports.
For
Adults
, I Helped Them To Overcome Their Stress and Mood From Customised Lesson Plan. They Find It More Comfortable and Enjoyable
To Follow The Piano Lesson.
What Parents Have To Say About Cammy Music Academy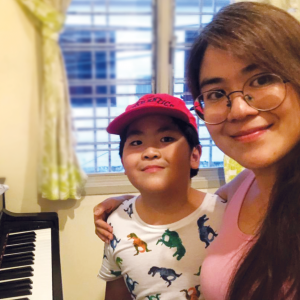 "Dedication and passion brought back the joy of piano playing to Oliver" 
Winnie (Oliver's Mother)
"The first few months weren't easy to bring back the interest and joy of learning piano for Oliver. I can see that the teacher had tried various ways to make Oliver learn and practice piano. Eventually, her dedication paid off. Oliver started to have the initiative to sat down half an hour every day to practice the piano. So within the MCO period, his interest in piano grew tremendously. The teacher gave him lots of encouragement. That made Oliver felt more confident and wanted to perform better each time.
In short, I'm glad that I send Oliver to Cammy Music Academy. Dedication and passion brought back the joy of piano playing to Oliver."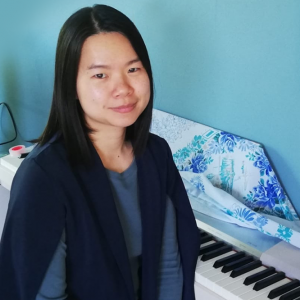 "As it is a distant learning format, the teacher goes out of her way to make sure that her lessons are beneficial…"
Heng Teng (Mother)
"Cammy is a fantastic teacher. Her lessons are well structured and thorough that providing a solid foundation for my child's interest to develop. As it is a distant learning format, she goes out of her way to make sure that her lessons are beneficial by being fully prepared with different visual setups, and discussing what works best on our end. She is extremely patient and encouraging, and it comes as no surprise that my son looks forward to learning from her every week.
I hardly needed to remind him to practice because he would do so himself!. It's remarkable how Cammy Music Academy managed to create a learning environment that is friendly and inspiring, through the screen. I would highly recommend Cammy."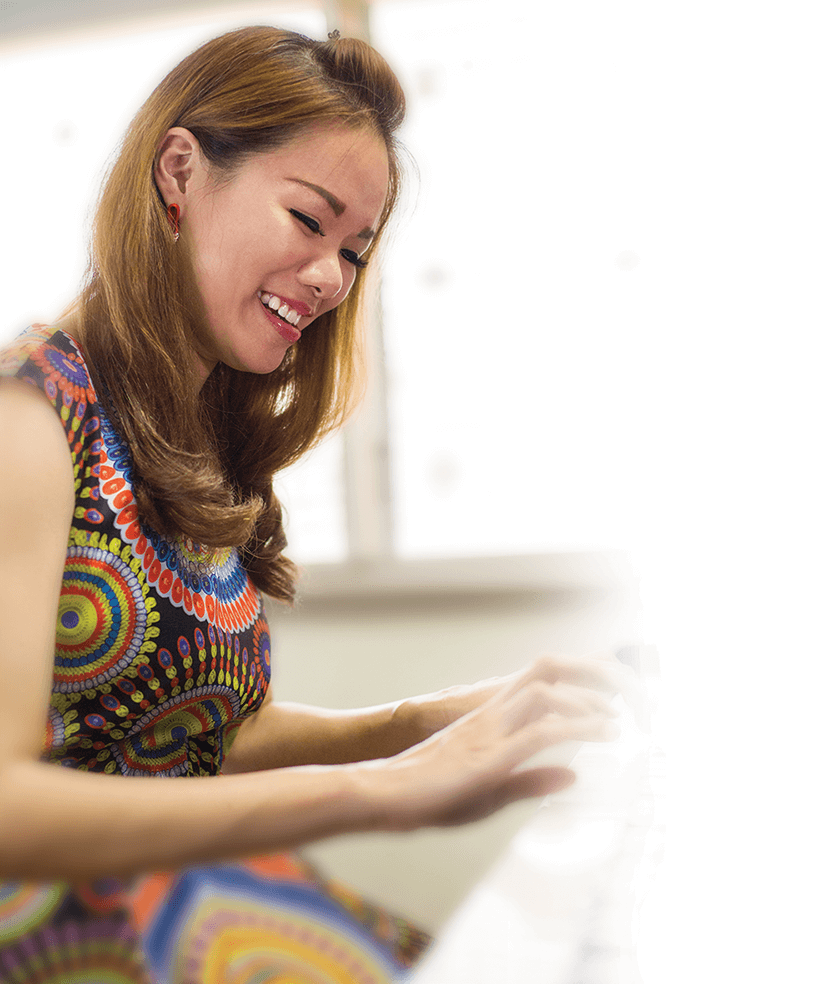 Cammy Chooi
Principal of Cammy Music Academy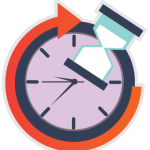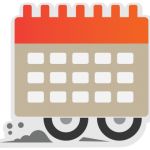 7 Years Full Time in Teaching Piano Through Mobile Platform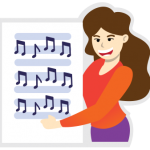 Prepare Students For Competition and Concerts
HERE ARE SOME OF CAMMY MUSIC ACADEMY
Experiences and Accomplishments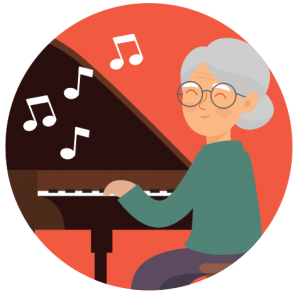 Coached A 65 Years Old Grandma To Perform "The Moon Represent My Heart" in 3 Months' Time To Her Family Gathering.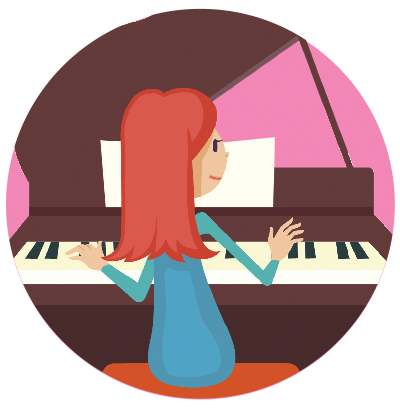 Taught A Student From Zero Basic Music Background To Perform In Her Wedding Within 6 Months.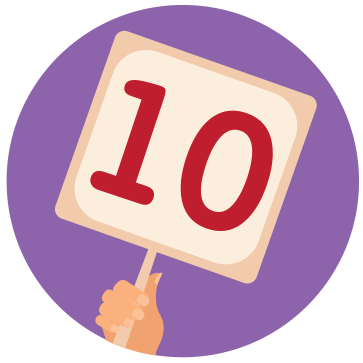 High Scores in Exams For Most Higher Grade Students Achieved in Their Piano Practical & Theory Examination.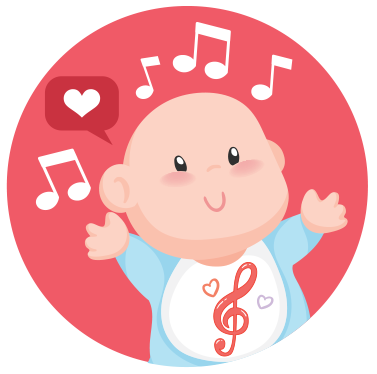 The First Piano Teacher in Klang Valley To Conduct Piano Lessons For The Mummy-To-Be To Bond With Their Fetus.
Yes, I Want Cammy Music Academy To Show Me The Secret Of Playing Piano